THE GOOD FOOD GUIDE TO CHRISTCHURCH
Choosing what to eat can be just as difficult when you're going out, as it is when you're staying in to cook at home. Luckily for you, we've listed some of our fave 'can't be bothered deciding, we know these guys rock' places to fill our bellies.
We love Black Betty for breakfast (it's hard to beat their Eggs Benedict), but really, it's great any time of day. Super friendly staff make it easy to soak up the busy atmosphere and indulge in anything from the menu. Their coffee is also divine and you can purchase the beans to take home.
If you're not sure what you want, Little High is where you should go. With eight local, and family-run businesses operating indoor street-market style, you can try burgers, sushi, dumplings, pizza, quesadillas, soups, sweets and of course, coffee and cocktails.
One of our favourite places in town, Maison de Crepes is the place to go if you prefer something besides burgers, steaks and chips. Choose from delicious crepes, savoury and sweet, in this gorgeous French-styled cafe,  and their coffee is sensational as well.
Centrally located on St Asaph St, it's easy to get to from wherever you are in town.
Popular with locals, The Raspberry Cafe boasts some of the most divine cakes and other sweet creations you'll ever taste. Indulgent chocolate cakes, classic scones and a lemon layer cake that's worth a cheat day, alongside brunch and lunch menu's that'll make your mouth water, can be enjoyed from any table on the cafe grounds, surrounded by gorgeous gardens. Great for families and large groups.
Otahuna Berries are also located on site, so if you're visiting in berry season, don't forget to buy some on your way out (and their Raspberry ice-cream is legit the best ice-cream you'll ever taste).
Surrounded by beautiful gardens, it's hard not to love the historical Old Vicarage building that serves up delectable food whether you're there for breakfast, lunch or dinner. The ambience of inside is just as interesting as the fine fresh air outside where you can sit back and enjoy the trees, flowers and garden paths while you dine.
If you're in or around Lyttleton, go just a fifteen-minute drive around the bay and you'll reach the Governor's Bay Hotel. Spectacular views over the harbour make this a popular spot for daytrippers looking to re-fuel, and it won't disappoint. 
With a lot of history behind it, you'll be charmed by everything it has to offer (including the menu!), and you can spend the night if you like.
Blog
WELCOMING STUDENTS TO THEIR NEW HOME ​ Travelling to a new country as a student is very exciting and brave,
Read More »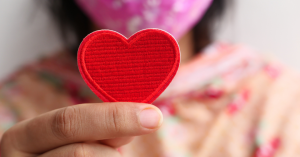 Blog
Feel The Manaakitanga No two days are the same here. One day we're picking up an excited family who have
Read More »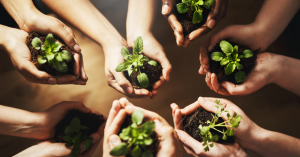 Blog
Our environmental responsibility – it's serious! Taking care of things is in our blood – it's why we love what
Read More »