THE CHRISTCHURCH MUST-DO LIST
There are tons of things to do in Christchurch. But if you're short on time and want to check off the big ticket items, here's a list of things not to miss.
The South Island is a haven for outdoor lovers and adventure junkies from around the world, and the action starts before you even leave Christchurch city. 
Christchurch Adventure Park is good for mountain biking, zipline tours, walking trails, family picnics and some of the best views you'll get over the entire city.
It isn't called the 'Garden City' for fun. There's gorgeous flowers and trees everywhere you look, but none as grand as Christchurch Botanic Gardens, right on the edge of the city in Hagley Park.
Stroll the paths that run alongside the Avon river or get lost among the Ash, Oak and Sycamore trees.
If you have kids, there's loads of ducks around and it also has a great cafe inside so you can grab a takeaway cuppa to sip on your walk, or just sit back at the outdoor shaded tables and take in the view.
The Botanical Gardens Tour is part of the Christchurch big six from Christchurch Attractions: City Tram Tour, Gondola, Punting on the Avon, the Grand Tour, and the Tram Restaurant. Do one or all of them and you'll have a blast.
For many, Antarctica is unimaginable. But visit the International Antarctic Centre and you'll experience a polar storm, gush over huskies, see real live penguins and go off-road like explorers in a Hagglund.
It's an awesome place for budding scientists and those who thrive on adventure.
Willowbank wildlife reserve
Travelling with animal lovers? Willowbank Wildlife Reserve is great for all ages and shows off native birdlife (including the Kiwi!), plus many other cuddly critters that you can pet and feed. You can add animal encounters to your day or experience Ko Tane, a traditional Maori hangi dinner.
Orana Wildlife Park offers amazing animal encounters to get you up close to endangered native species and animals from all over the world. Visitors can see NZ's only gorillas, hand feed giraffe, meet rhino 'face-to-face' observe kiwi, and enjoy the awesome Farmyard.
Whether you're an aviation fan or not, the Air Force Musuem of New Zealand, in Wigram, is a fun-filled walk through aviation history. With plenty of aircraft to get up close and personal with, you'll easily spend hours checking out all the bits and pieces. There's also some great historical museum pieces and photography.
Blog
WELCOMING STUDENTS TO THEIR NEW HOME ​ Travelling to a new country as a student is very exciting and brave,
Read More »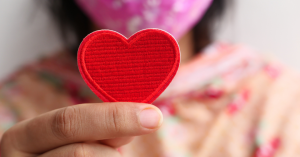 Blog
Feel The Manaakitanga No two days are the same here. One day we're picking up an excited family who have
Read More »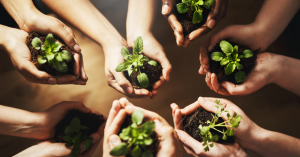 Blog
Our environmental responsibility – it's serious! Taking care of things is in our blood – it's why we love what
Read More »