Short sightseeing trips out of christchurch
If you'll be in Christchurch, and don't have time for an organised tour but do have a few days to spare, there are many options all within easy reach. Regardless of which direction you choose, you'll be spoiled for choice when it comes to Instagram-worthy mountain and coastal landscapes, native wildlife and incredible locals.
Here are some of our favourite places that are worth a couple of days each on your trip.
Nestled in the heart of the Mackenzie region, Lake Tekapo is a hotspot for tourism and has one of the most photographed churches in the country. With breathtaking starry night skies, it's home to the International Dark Sky Reserve and the Dark Sky Project. Follow that with a lazy day at Tekapo Springs and you'll be in heaven. There's plenty of local walks for Instagram-worthy Lupin spotting, and no end of adventure activities to pass the time. Think scenic flights, snowshoeing, skiing, trekking, biking, golf, fishing, kayaking, horse riding – the list goes on, and on.
Ok, so Mount Cook isn't exactly a short trip from Christchurch. It's about a 4-hour drive from Christchurch Airport so ideally you'd want more than a day to get there and back, but it's totally worth it if that's all the time you have. The drive alone will have your adventure senses buzzing. Geraldine is great for a pit stop and a good chance to stock up on some of the best from Barkers. And definitely don't miss the Fairlie Bakehouse for a spot of lunch. Then settle in for the jaw-dropping drive through Tekapo and Pukaki all the way up to Mount Cook Village.
And once you arrive, it's Mackenzie adventure heaven.
If you're in the Lake Tekapo or  Mount Cook areas, drop in to New Zealand Alpine Lavender and pick up some of their award-winning organic lavender oil. At 600m above sea-level and the natural beauty of glacial Lake Pukaki nearby, it's a heavenly experience you must see to believe.
A few hours north of Christchurch, Kaikoura is a must-do for nature and animal lovers. And whether you choose to see it by land, sea or air, you're in for a treat. 
Whale Watch Kaikoura tours will see you up close and personal with whales, dolphins, seals and birdlife. Fishing, diving and kayaking are popular local activities, and there are plenty of walking and cycling trails in the area. And if you prefer seeing things from above, Wings Over Whales will give you breathtaking sights of the region. 
The main street and surrounding area provide a variety of retail shops, takeaway and dine-in restaurants.
It really doesn't matter what you decide, you'll love every minute. But if you can, do all of them. Otherwise, we'll see you when you come back. It won't take much to convince you – we're sure of it!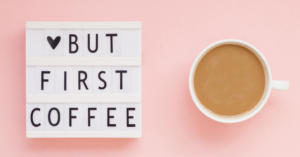 Blog
HOT COFFEE: THE BEST IN CHRISTCHURCH AND WHERE TO FIND IT We spend a lot of time on the road,
Read More »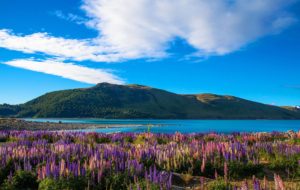 Blog
Short sightseeing trips out of christchurch If you'll be in Christchurch, and don't have time for an organised tour but
Read More »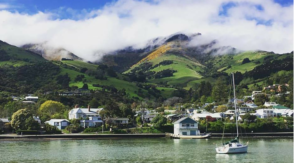 Blog
EASY-DRIVE DAY TRIPS FROM CHRISTCHURCH Many travellers fly into Christchurch with the intention of hiring a camper and hitting the
Read More »