EASY-DRIVE DAY TRIPS FROM CHRISTCHURCH
Many travellers fly into Christchurch with the intention of hiring a camper and hitting the road for a few weeks (or months). And if you have the time, it's definitely the perfect option. But just because you're tight on time, doesn't mean you need to miss some of the best that the South Island has to offer.
Here are some of our favourite places that are all an easy drive from Christchurch.
Just 90 minutes drive from central Christchurch, Akaroa is a historical French settlement wrapped around a sparkling harbour and nature's finest wilderness. Take your time and explore the town. Browse the many boutique shops, including one of our favourites, Lava Gallery, or take a cruise on the harbour. You might even get lucky and spot whales and dolphins, both which are common in the area.
There are plenty of options to eat and drink, but on nice warm days there's nothing better than grabbing an ice-cream and wandering the shoreline.
**Be sure to stop in at Little River for a poke around on your way down. And the Hilltop Tavern has spectacular views you won't want to miss.
It's only 30 minutes from Christchurch, but once you reach Darfield, you're well and truly in rural New Zealand.  It's a quiet town with a few cafe's and shops, plus there's a great walk through McHugh's Forest that is perfect if you have kids, and beautiful even if you don't. It's easy walking and locals have turned it into a magical fairy walk, with fairy doors and fairy signs throughout.
Once you're done there, head to Darfield Bakery for the many tasty delights the make fresh, and a nice hot coffee.
Fifteen minutes away in nearby Hororata you can check out the Annual Hororata Highland Games or the Hororata Night Glow ballooning festival. And if you're tempted to get airborne yourself, head to Ballooning Canterbury. 
Lake Coleridge is high country that's mostly farming, tourism and the wild. There's plenty to do including skiing, jet boating, farm tours, fishing, tramping and if horse trekking is your thing, High Country Horse Adventures has you covered. 
Centered around the village, there's walking tracks for every level of hiker, and it's only 90 minutes from the airport.
One of the best ways to get to Arthurs Pass is the TranzAlpine Train. But it's also just a 2-hour drive from Christchurch Airport, and if you hire or take your own car, be sure to stop in for a pie and coffee at World Famous Sheffield Pies along the way.
In Arthur's Pass, the visitor's centre is a great place to start for local knowledge and tips on the best walking tracks during your visit, especially when it comes to the weather. And there's plenty to explore in the National Park, including short walks like Devils Punchbowl Walking Track, or longer half and full day walks.
Ragitata Rafts, Peel forest
Wanna get wet? Go just two hours south from Christchurch Airport, and Rangitata Rafts will get your heart pumping. Navigating 10kms of river, you'll start up above Rangitata Gorge and experience Grade 5 rapids. Or, if you prefer something a little less death-defying, the Grade 2 rapids are a family friendly, chilled out experience that everyone'll love.
Amazing scenery all around, and BBQ to fuel up afterwards.
A little under 2 hours north of Christchurch, Hanmer Springs can be full of relaxation, full of adventure-or both! You could spend a pampered day at the Thermal Springs and not be bothered with anything else. Or for an adrenalin hit, you could try jet boating, alpine rafting, jeep tours, horse trekking, quad biking, heli tours and even bungy.
There's also no shortage of cultural attractions like the Tait Gallery, plenty of shopping, and outdoor areas to explore at your own pace.
So, check out Christchurch, our gorgeous Garden City and all she has to offer. Then hit the road and be amazed by scenery, and friendly people, that you won't find anywhere else.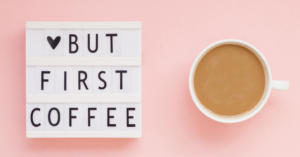 Blog
HOT COFFEE: THE BEST IN CHRISTCHURCH AND WHERE TO FIND IT We spend a lot of time on the road,
Read More »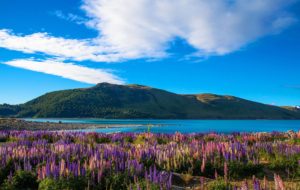 Blog
Short sightseeing trips out of christchurch If you'll be in Christchurch, and don't have time for an organised tour but
Read More »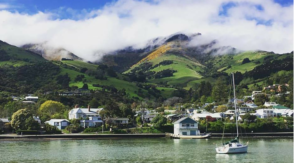 Blog
EASY-DRIVE DAY TRIPS FROM CHRISTCHURCH Many travellers fly into Christchurch with the intention of hiring a camper and hitting the
Read More »